Master MMA Foundations and Self-defense With Us Today!
Take on the best self-defense training for any situation with our MMA Foundation class at Sherbourne Martial Arts Academy. This is for adults only. The children will be learning the basics in their classes as well. It will take place every Friday from 8-9 pm. This is a combative based class that incorporates all of our prior training in Boxing, Karate, Wrestling, Grappling, Jiu-Jitsu, Muay Thai, Sabaki, and more!
Skills will be taught in succession from standing with strikes to submissions on the ground through three fields of point/ sports combatives:
Point/Sport Karate
Point/Sport Jiu-Jitsu
Point MMA
All provide a safe and effective way of learning and testing technique in a controlled environment with skilled coaches. Join us Fridays from 8-9 pm so that YOU can develop the best self-defense skill set to attend to your needs!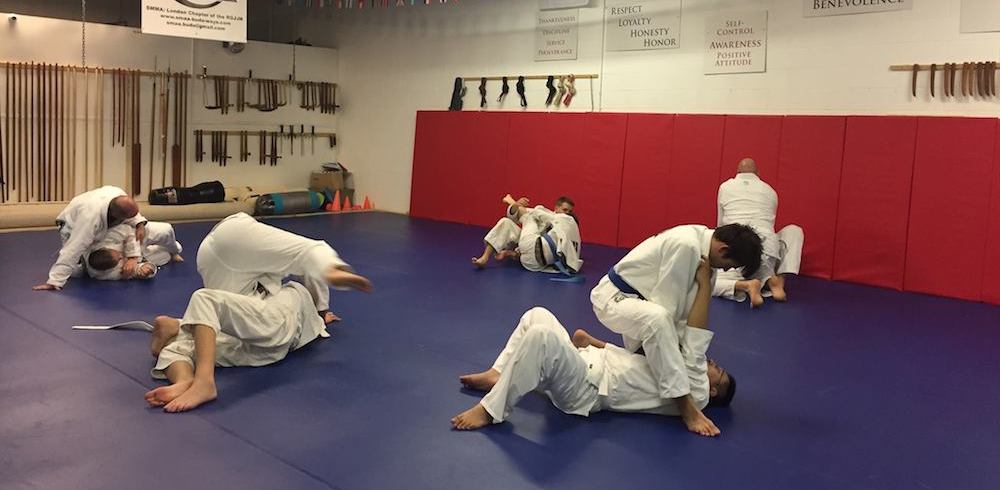 For Competition Or Self-Defense, Our Combat Training Covers It All
Whether you're an everyday man or woman hoping to stay safe in the face of an unarmed attack or you're an accomplished fighter competing in MMA matches, our MMA Foundations course has got you covered.
Building off Sherbourne's decades of experience training around the world, our self-defense system is simply second to none, offering the most cutting-edge strategies for any situation.
Join us in London and learn every aspect of:
Striking
Grappling
Groundwork
Sign Up Today For The Best Self-Defense Classes In London
Sherbourne Martial Arts Academy is the Hombu Dojo for the World Karate Kobudo Jiujitsu Organization (WKKJO), serving all of London with high-quality martial arts training.
Don't miss out on this incredible opportunity. Our MMA Foundations program can help you stay safe in any situation and our system is proven to produce successful MMA fighters in no time.
This is a very dynamic combative program. Let us know if you are interested. Just fill out the short form on your screen to learn more about everything we have to offer at Sherbourne Martial Arts Academy. We'll reach out right away to answer all of your questions.