Give SMAA Jiu Jitsu Training A Try Today!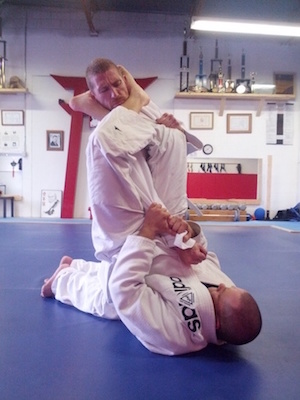 Serving as the headquarters for Jiu-Jitsu with the WKKJO, Sherbourne Martial Arts Academy offers you the opportunity to train with the very best in our Jiu-Jitsu Classes.
Our approach to teaching Jiu Jitsu is not solely about learning "fighting" techniques, or how to aggressively defeat your opponent – but to employ self-defense strategy. Starting with the position before submission is the key to success in learning the gentle art and defending yourself with Jiu-Jitsu.
With beginners, we focus on building a solid foundation by teaching you how to improve your:
Learn In A Collaborative Environment With Our Jiu-Jitsu Classes in London
Our Jiu-Jitsu Classes at Sherbourne are built around the idea that great progress can be made by asking questions of your seniors. In our classes, senior students are viewed more as coaches to assist the junior students, rather than competitors or obstacles standing in the way of personal triumph or success in competition. We also focus on teaching our students the important history and traditions of martial arts. To see more about our specific history, click HERE.
Over time, our Jiu-Jitsu students gradually begin learning more high-level techniques and submissions because it is hard to effectively get to "C" if you don't know about "A" and B", or how to navigate efficiently between them.
Join Today For Unrivaled Jiu-Jitsu Instruction
Don't waste another workout without giving Sherbourne Martial Arts a try. For more information on our Jui-Jitsu Classes, just fill out the short form on the right side of your screen!